To launch a new free health initiate; the proceeds will go to the charity Women In Sport.
Saturday 21st September 9.45 – carriage's at 1.30pm
The Dutch Hall EC1V London    price £39.93 
An event in Central London. A few minutes walk away from Bank tube station.
Speakers to  include Jane Dowling of Meno&Me Dr Heathier Currie; Specialist Gynaecologist at Dumfries & Galloway NHS, Trustee and past Chair of the British Menopause Society.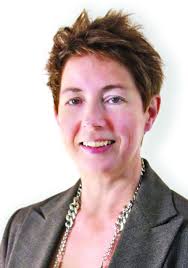 Join us for a menopause event like no other before!
The purpose of the morning is to:
1.  Cover everything you wanted to know about menopause; answer all those questions!
2. Educate women on symptoms and solutions; not only focusing on HRT.
3. Raise awareness of how to prevent short- & long-term diseases such as heart disease and osteoporosis, also how to support mental health.
4. Launch a new free health initiative to help women manage menopause symptoms and to support bone, heart and mental health.
5. Raise money for the Charity Women in Sport so they can carry out further research into physical activity during menopause.
6. Have fun! Smile and connect with other Meno's; you are not alone.
This fun event is aimed at all women who want to feel happy, healthy and in control of their menopause symptoms; no matter what stage you are at in your journey, the morning is aimed at educating, having fun and connecting with other Meno's.
Be prepared to have fun, smile and to move!… gently so all abilities welcome!
Great goody bags are also provided! Along with a raffle with great prizes.

The morning event will furnish you with the knowledge to take control of your menopause symptoms; the speakers will highlight the importance of physical activity during this stage of life. The event will focus on, not just the symptoms but solutions, including evidence-based exercise to support bone, heart and mental health.
Speakers.
Dr Heather Currie;
Specialist Gynaecologist at Dumfries & Galloway NHS, Trustee and past Chair of the British Menopause Society will  be talking about all thing's menopause including symptoms and solutions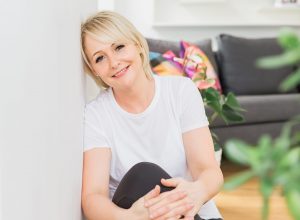 Jane Dowling, a menopause advocate and clinical exercise specialist, is launching a free women's health initiative. This initiative is to support women going through menopause and beyond; for short and long-term disease prevention; Jane will be offering more information on this programme during the morning.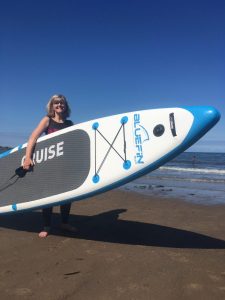 Jo Moseley an inspirational Meno from the amazing uplifting blog "Healthy Happy 50".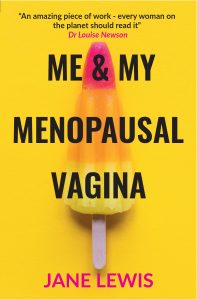 Jane Lewis author of this funny, amazing and a must read book for all, will be available to answer any questions you might be afraid to ask anyone else!
To support further research into physical activity during menopause a percentage of ticket sales will be donated to this charity Women in Sport.
A representative from Women In Sport will be attending.
Women in Sport's recent study highlights the importance of physical activity during menopause and shows that women who undertake physical activity "feel empowered and in control of their menopause symptoms." www.womeninsport.org/research-and-advice/our-publications/menopause/
Chair yoga from Kaliyoga 
"The first menopause retreat of it's kind"
The retreats cater for women who feel they would retreat from every day life to be totally  nurtured and looked after.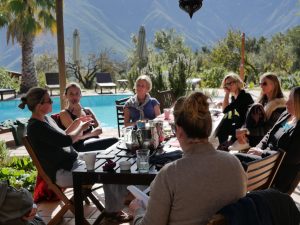 Whatever our menopause experiences, sharing them without embarrassment ushers in relief, laughter and lightness …and Kaliyoga is leading the way" – Georgina Hewes The Telegraph

Raffle Prizes; The tickets are just £5 for these great prizes, which you can purchase on the day.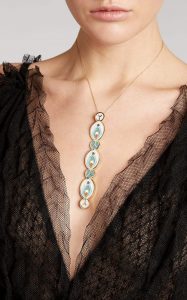 " A collection of enamel and gold metal jewelry is designed by Mehrnoosh Khadivi of Craftwork Studios in celebration of women. Each piece is made in the UK having been inspired by Yonic symbolism (from the Sanskrit yoni) and the most sensual motif of the female form. The collection was debuted at our Spring Summer 2019 runway show last year." Roland Mouret
We give thanks to Lumity Life for their continued support; The award winning beauty brand offers anit-ageing supplements that help with skin, sleep, nails,  energy and more! Their facial oil is sublime and can be used at night as part of your anti-ageing beauty regime.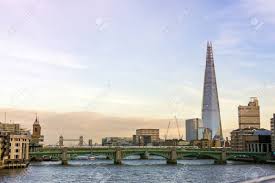 Diner for 4 at the exclusive rooftop restaurant Seabird, with breath-taking views across London. Seabird is housed in the new Hoxton Hotel Southwark due to open in September.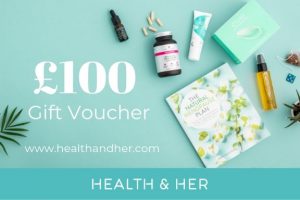 £100 to spend on wonderful products on Health and Her; This amazing support site  you can see me on video offering meno tips and advice!
#menopause #heartdisease #osteoporosis
Share this event on Facebook and Twitter.
We hope you can make it.
Best,
Meno & Me