Hello! I'm Jane Dowling, I am 52, at 46 menopause  hit me like a freight train. Even though I have been in the health and fitness industry for 25 years at the time that I entered menopause I was recovering from a car accident and life changing surgery. I was the most inactive I had ever been in my life; I had my first panic attack at 46 and that was when I knew I had to rehab my injuries and slowly over the last few year kicked menopause in the butt and have built a menopause tool box that I can share with you.
I use my my own experience of menopause and 25 years experience in the health and fitness industry to help other women who are suffering, navigate through menopause and to come out the other side. I really don't want women to suffer as I did.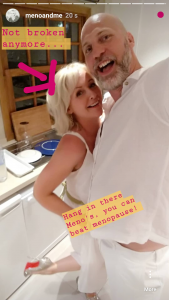 In this site you can find advice on exercise, nutrition, painful joints and fitness, all designed to get your Fabulous back. Read more in my blog.
Every woman has different needs and every women has a different menopause experience. We are all unique!
I can design a personalised programme just for you at my London Bridge studio or via Skype. Email me to discuss how we can work together.
My mission is to educate women, our new generation of Meno's, on how to stay fabulous, strong, sexy and fit during this sometimes challenging time with evidence based exercise and lifestyle advice.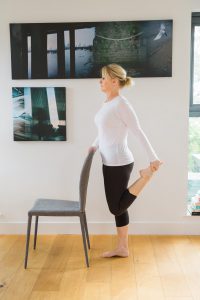 Did you know research evidence based exercise can help you with your menopause symptoms?
Women In Sport released a study in May that shows women who take part in physical activity feel empowered during menopause.
I have been in the health and fitness industry for over 20 years and lost 5 years of my life to menopause as I was not physically active and it hit me like a freight train; I put myself back together slowly by taking small steps each day.
We can do it together in the comfort of your own home.

I have been offering tailored evidence based health solution's for nearly 25 years. I help women in my studio in London Bridge, over Skype or in the workplace environment.
I also present at events, public, private and corporate settings, most recently at Meg Mathews menopause conference.
Contact me for more information.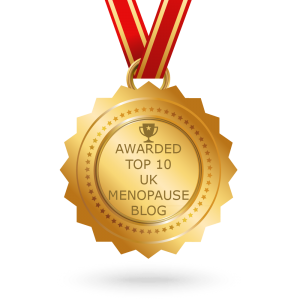 I won an award! Thank you for reading and following.
"Jane Dowling is a clinical exercise specialist with extensive experience dealing with a variety of populations including older adults suffering with heart disease and osteoporosis which fuels her passion to educate younger women on how to take preventative measures. With over 20 years' experience in personally tailored training and health solutions. Inspired by her own Meno experiences she founded MENO&ME a source of advice on exercise and lifestyle changes."