Menopause solutions
I love helping women to find a way to best manage their menopause.  Either 1-2-1, in a group or in the workplace. 
Action Plan
Some women can achieve lots with a one off "Action Plan" session or others check in with me weekly or monthly and we have "real time sessions".
I will send you a health form and symptom checker and we can take it from there. You can either have a one off "action plan" or continued support via Skype or with me in my studio.
We can look at your menopause symptoms, lifestyle, activity levels, sleep and lifestyle. We can work together to come up with an action plan to see how we can support your menopause looking at either; further help via the medical route or holistic therapies to compliment our work together.
This can be done via Skype or at my London Bridge Studio. Email me to discuss how we can work together. You can find my full contact details here.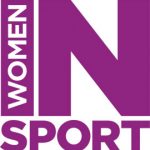 Exercise during menopause can help with many symptoms; from sleep, anxiety, hot flushes, painful joints, painful muscles, brain fog, energy and concentration.  Last year Women In Sport released a study that highlights that women who take part in physical activity feel empowered and in control of their menopause symptoms. See report here.