Hi all,
I am just on the train back from talking at a menopause event in Cirecencester and I wanted to post this photo as I never wear a frock! (See my Insta stories).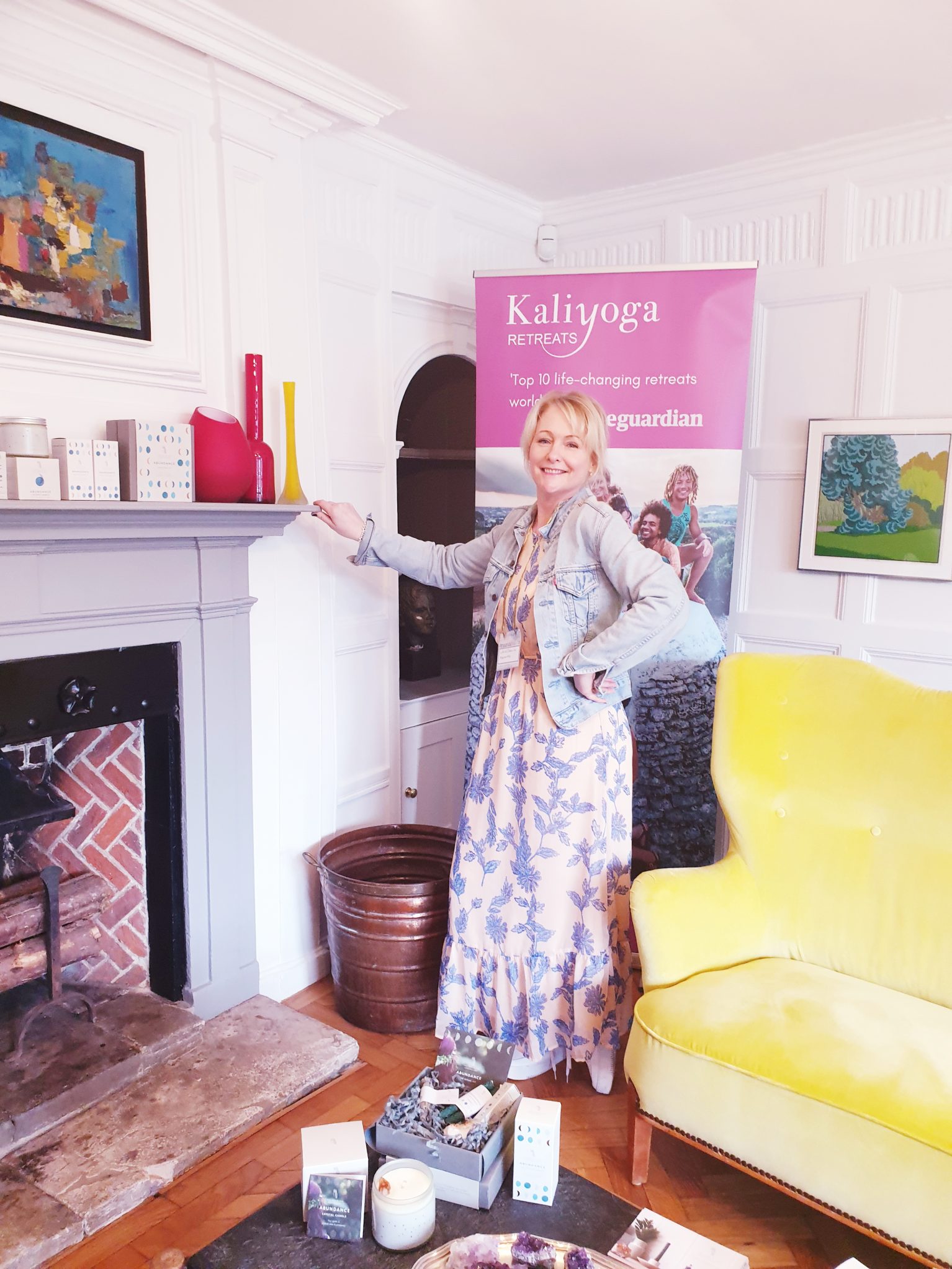 Anyway how are you? Hasn't this week been a crazy one?
I thought it was just me, as am doing a refurb at home and things are all over the place but apparently something has been happening with the planets.
Feeling Crazy?
Before I talk about the Women In Sport webinar I wanted to run this by you as one of the ladies today said that she had been feeling "bat shit" crazy this week; we all agreed that we had too!
If anyone does understand how the planets affect us do shout! And I will share it next week!
I wanted to post this photo of me today as I never wear a frock!
Menopause Webinar with Women In Sport
I have had the pleasure to be asked to talk at Women In Sport Webinar on Monday at 5pm. It will be a great opportunity for you to find out more about how physical activity can help symptoms.
In the webinar they will be sharing their findings from their menopause activity survey from last year.
The webinar is at 5pm for 1 hour; I will be talking about my work with menopausal women, the work I have been doing and what I have planned to further support women going through the menopause. The tickets are £20 which of 100% go towards supporting the charity. Please do join us. Link below to tickets.
Menopause, Me and Physical Activity by Women In Sport
EXECUTIVE SUMMARY
"Menopause is a taboo subject in our society and women going through the menopause are missing out on the benefits of being physically active. Women in Sport wanted to find out more.
Our innovative research used a mixed-method approach of a national survey (427 women) and focus groups (28 women) to explore active and inactive women's (aged 45-60) relationship with sport and physical activity during menopause.
Our Menopause, Me and Physical Activity report provides insights from the research and recommendations for sport deliverers to support women to maintain and re-engage with physical activity during menopause.
We also provide a summary of the research in Supporting Women to Get Active, which highlights the importance of this issue for women's long-term health and makes a number of recommendations to encourage the sport, exercise and health sectors to work together to support women during this time.
REPORT CONTENTS:
Women's core values during menopause
The meaning of menopauseBarriers to being active
Menopause and physical activity
Supporting women to be active during menopause
KEY FINDINGS
Menopause is a complex stage of life that represents both loss and a time for re-appraising one's life.
Women value feeling good and looking good most during menopause, closely followed by spending time with friends and family.
Menopausal symptoms, low exercise self-efficacy and physical activity knowledge, social stigma and lack of social support are significant barriers to participation.
Just under a third of women drop off from physical activity during menopause, yet the desire to be active is high.
Physical activity can help women manage and cope better with their symptoms.
Menopause is a significant opportunity to re-introduce and support physical activity behaviours.
RECOMMENDATIONS FOR SPORT & PHYSICAL ACTIVITY PROVIDERS:
Empower women to feel change is good and being active can be a 'new beginning'.Use real women's stories to inspire women and break the taboo of menopause.Align offers to women's core values of 'feeling good' and 'looking good'.Provide offers that are flexible, low commitment and menopause friendly.Give guidance and reassurance on 'safe' physical activity.Provide and encourage opportunities for social support.
More about the webinar:
Take a closer look at Women in Sport's menopause research in this hour-long webinar on 25 March.
Women in Sport's research team will be taking you through the report's key findings as well as sharing insight about menopause and physical activity.
There will be also be a chance to ask questions about the research.
Attendees will receive access details and instructions on how to login to the webinar once they have purchased a ticket.
If you're interested in attending other webinar in this series you can also find tickets for our girls/puberty session and older women webinar on Eventbrite
I hope to hear from you during the Webinar on Monday – enjoy the rest of your weekend!
Hugs xxx