Pressing the reset button during menopause.
How often do we actually do this? As I am wafting between kaftan and yoga pants – (tongue in cheek) feeling extremely blessed on my holiday this week, I have been pondering my life and my menopause journey.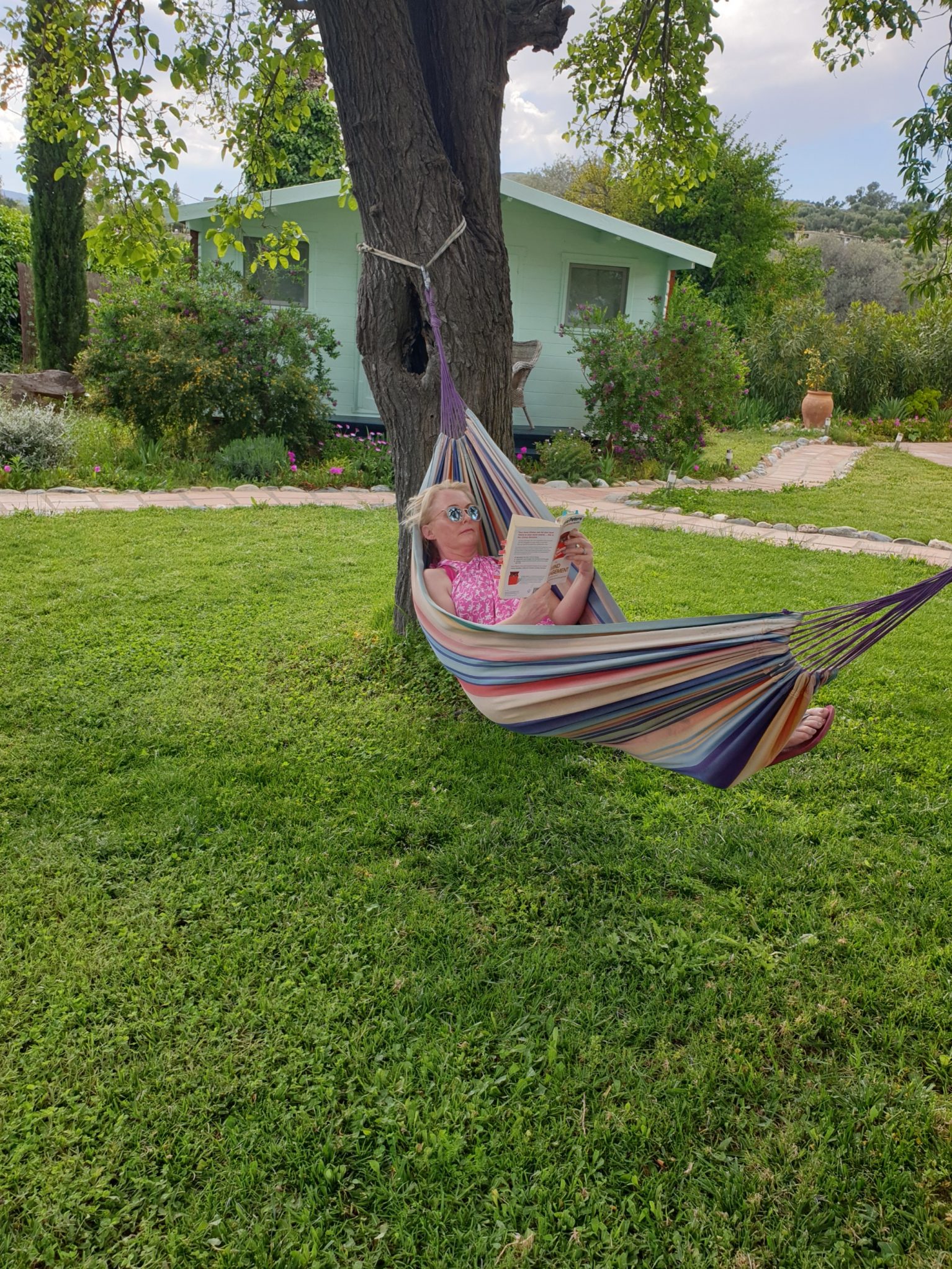 I am having the most amazing week away at Kaliyoga menopause retreat in Spain, which has given me lots of time to think and how to nag you all!
On my IGTV this morning I posted little tips on how to replicate something similar at home.
Ok, I know it's a lot easier if one is in the sun and have a great chief, nutritionist and excellent yoga teacher on hand!
But it made me realise that I need to stop and reset during menopause even more so than before.
We all do. When did you last do this?
During our yoga practice Lelly our teacher reminds us how our adrenals, stomach, liver, kidneys and of course of poor frazzled brain and nervous system need to be looked after.
Now is the time, during menopause, that being kind to our body and mind by being still and nourishing it, is so important. Of course, alongside becoming breathless and resistance work for heart and bones!
It is also really difficult when you are dashing around from pillar to post to eat well. If you follow me on Instagram and my stories you will see that if I do not practice this then I really suffer. Not only my mind but my body.
Retreat
As I write this it is day 3/4 of the retreat.
When I had arrived I had just finished a 6 week period of craziness with work and re-decorating; so I was so relieved to arrive in the comforting arms of the team here. I came here with my sister and friend Sally who is recovering from breast cancer.
Today I feel great; yesterday, not so much. Monday and Tuesday I started to unwind with our daily meditation and yoga practice alongside wonderful food. But yesterday I hit a wall. My hip was killing me and even my sister commented on how bad I was walking. All of my muscles and joints were aching, more than usual and had dreadful brain fog.
Detoxing
Of course, now I realise today feeling clear headed that yesterday my body was in detox DOH!
On Monday I had a Thai yoga massage – AMAZING – especially for my hip and shoulder afterwards I felt great.
My body now has settled down and feel in alignment again. I still need to remind myself; Jane patience is a virtue!
The call of nature.
Yesterday I also spent a lot of time on the loo addressing both areas. Sorry I know for some that's a bit too much information.
Sally and I talk openly about the how our excavations have been – my sister isn't a fan of "that talk".
Let's just say I am happy. But Sally not so much.
Let me just touch a little on Sally's recovery; She was diagnosed with Breast cancer at back end of last year. She received 7 weeks of radiotherapy which finished 1 month ago.
For her this week has been a godsend.
Becks, the nutritionist here at Kaliyoga had her work cut out for her; as Sally is medical she understands the body and has taken certain measures with taking lot of of supplements and eating really well.
Becks is on another lever and has come up with a programme of supplements and eating to help build up her gut health.
Basically, because of the radiation she has a leaky gut which means she is not absorbing nutrients. Her immune system is really low; She has had a tough time, but now she feels confident that she has an action plan to help her on the road to recovery.
Anyway, I am going off on a tangent.
My point is – how often do we stop?
Menopause is a time for change and change we must by embracing the next stage of our lives.
If you have a family and commitments then you need some time out; I understand that is can be tough so in my little video I offer tips on how to do a home self-care programme. By using the that age-old saying KISS – keep it simple silly!
I am not saying that you need to detox because that can be too harsh when going through menopause. Take a few days out; plan your meals in advance and shop, cut out the rubbish and do some gentle exercise.
Then when you start to feel better it will spur you onto making good choices moving forward.
Remember Meno's small steps –
We all need to start somewhere.
If you are interested in finding out more about Kaliyoga menopause retreats
here you go.
Below I have posted something from Dr Louise Newson's website that will give you the information to know what is happening to your body. In the meantime here is a great recipe.
Change of Life Bread
It is a very easy to make bread, Amanda the chef at Kaliyoga and other Meno's that have made this have reassured me that it is simple and easy to do!
You will need a silicone tin though.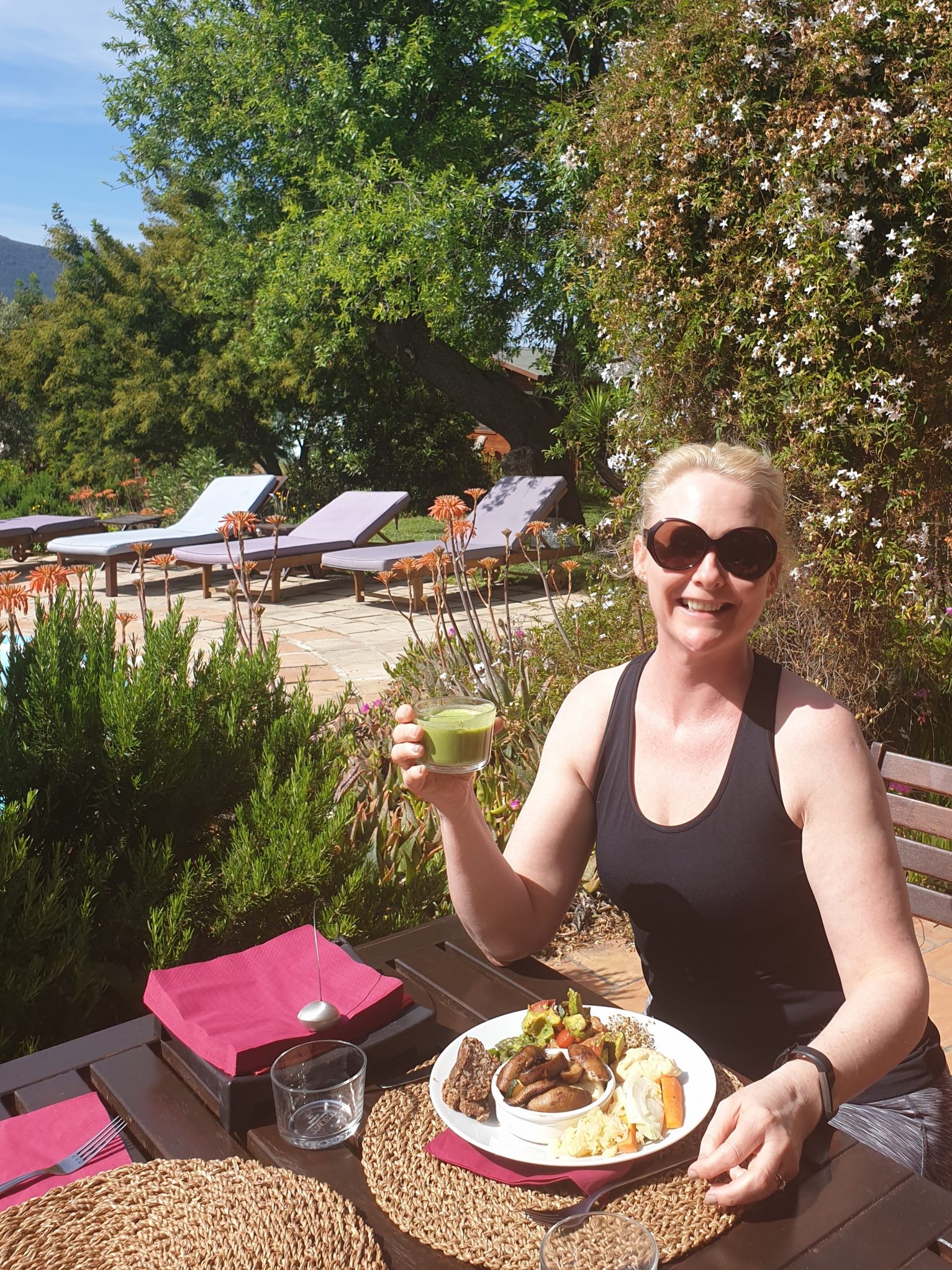 Ingredients:
1 cup / 135g sunflower seeds
½ cup / 90g flax seeds
½ cup / 65g hazelnuts or almonds
1 ½ cups / 145g rolled oats
2 Tbsp chia seeds
4 Tbsp psyllium seed husks (3 Tbsp. if using psyllium husk powder)
1 tsp fine grain sea salt (add ½ tsp. if using coarse salt)
1 Tbsp maple syrup (optional)
3 Tbsp extra virgin olive oil
1 ½ cups / 350ml water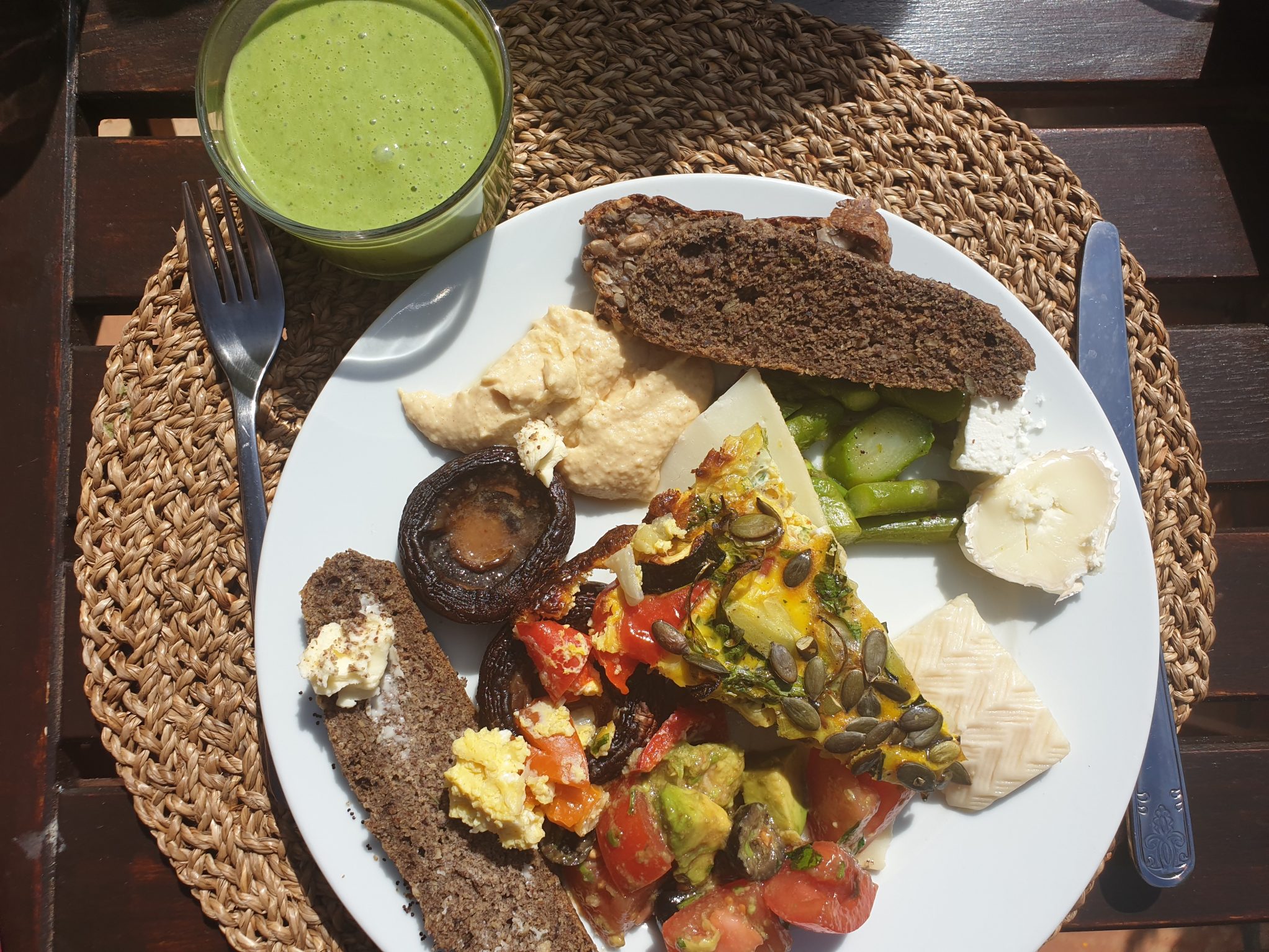 How to make:
1) In a flexible, silicone loaf pan combine all dry ingredients, stirring well. Whisk maple syrup, oil and water together in a measuring cup. Add this to the dry ingredients and mix very well until everything is completely soaked and dough becomes very thick (if the dough is too thick to stir, add one or two teaspoons of water until the dough is manageable). Smooth out the top with the back of a spoon. Let sit out on the counter for at least 2 hours, or all day or overnight. To ensure the dough is ready, it should retain its shape even when you pull the sides of the loaf pan away from it.
2) Preheat oven to 350°F / 175°C.
3) Place loaf pan in the oven on the middle rack, and bake for 20 minutes. Remove bread from loaf pan, place it upside down directly on the rack and bake for another 30-40 minutes. The Bread is done when it sounds hollow when tapped. Let it cool completely before slicing (difficult, but important).
4) Store bread in a tightly sealed container for up to five days. Freezes well too – slice before freezing for quick and easy toast!
Enjoy and lots of love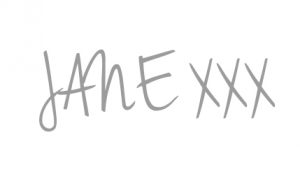 FACT SHEET BY DR LOUISE NEWSON
What is the Menopause? (Fact Sheet) By Dr Louise Newson.
The word menopause actually means your last menstrual period. Meno- refers to your menstrual cycle and –pause literally means stop. However, the actual definition of being menopausal is when you have not had a period for one year. The menopause occurs when your ovaries stop producing eggs and, as a result, the levels of your hormones called oestrogen, progesterone and testosterone fall.
The term perimenopause is often used as this is the time in which you experience menopausal symptoms but are still having periods. These periods are often more irregular and scanty than they used to be.
The hormones oestrogen and progesterone work together to regulate your menstrual cycle and also the production of eggs. During your perimenopause, the levels of these hormones fluctuate greatly and it is often the imbalance of these hormones which leads to symptoms of the menopause occurring. For some women these symptoms only occur for a few months and then their periods stop completely. However, other women experience symptoms for many months or even many years before their periods stop.
Often when you read about menopausal symptoms this also refers to perimenopausal symptoms.
Oestrogen protects a number of different systems in your body: your brain, skin, bones, heart and vagina – so low levels can affect all these parts of your body.
The average age of the menopause in the UK is 51 years, however this can be earlier for some women. Symptoms of the perimenopause often start at around 45 years of age. If the menopause occurs before the age of 40 it is classed as Premature Ovarian Insufficiency (POI). If the menopause occurs when you are under 45 years of age then it is called an early menopause.
Although the menopause is a normal event in a woman's life, certain conditions can bring about an early menopause. These include if you have had your ovaries removed during an operation. If you have radiotherapy to your pelvic area as a treatment for cancer or if you have received certain types of chemotherapy drugs that treat cancer, then you may have an early menopause. Women who have medical or surgical treatment for endometriosis or PMS may also experience an early menopause. Genetic and autoimmune factors can also play a part.
If you have had your womb (uterus) removed (in an operation called a hysterectomy) before your menopause, you my experience an early menopause even if your ovaries are not removed. Although your ovaries will still make some oestrogen after your hysterectomy, it is common that your level of oestrogen will fall at an earlier age than average due to reduced blood flow. As you do not have periods after a hysterectomy, it may not be clear when you are in 'the menopause'. However, you may develop some typical symptoms when your level of oestrogen falls.
Making the diagnosis of menopause
If you are younger than 45 years of age then you usually need to have tests to diagnose the menopause. The most common test is a blood test measuring a level of a hormone called follicle stimulating hormone (FSH). If this is raised, then it is very likely that you are menopausal. This blood test is often repeated 4-6 weeks later. If you are under 40 years then you may be advised to have other blood tests. Some women may also be recommended to have a bone density test (DEXA scan) to determine the strength of your bones.
However, if you are over 45 years of age and have irregular periods with symptoms of the menopause, then you do not need to have any tests to diagnose the menopause.